Custom Motorcycle Paint Jobs, Helmets, Motorcycle Flames, Custom Paint and Airbrush Art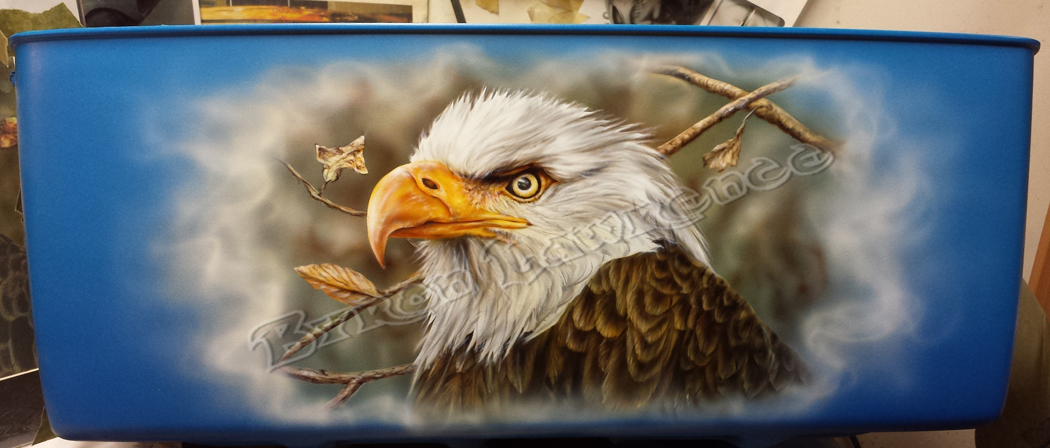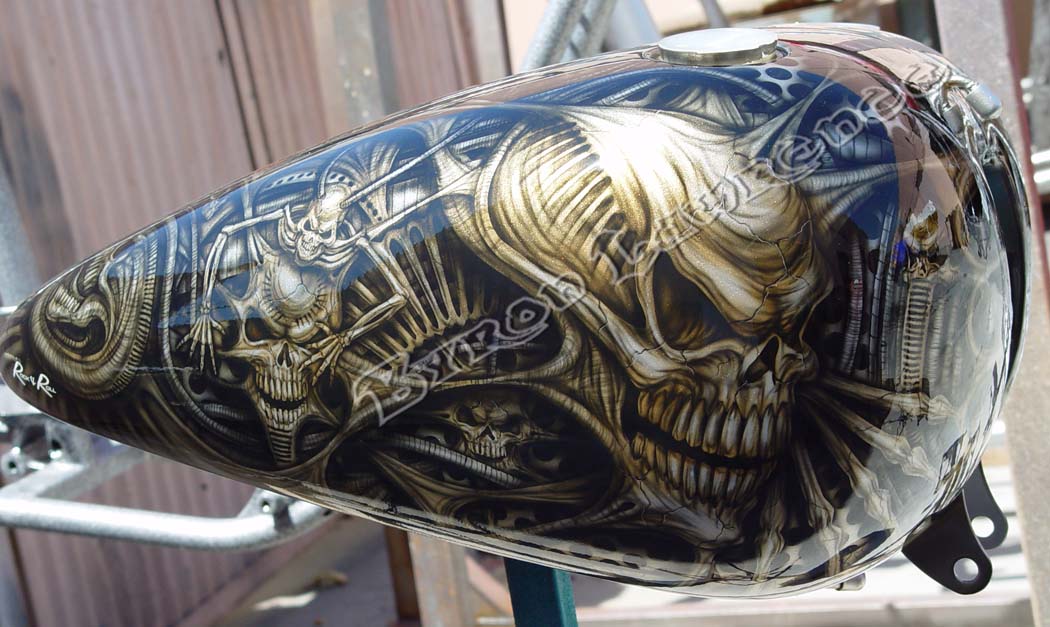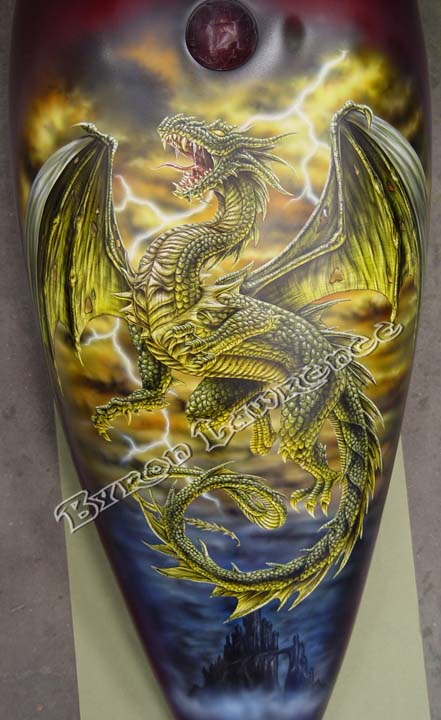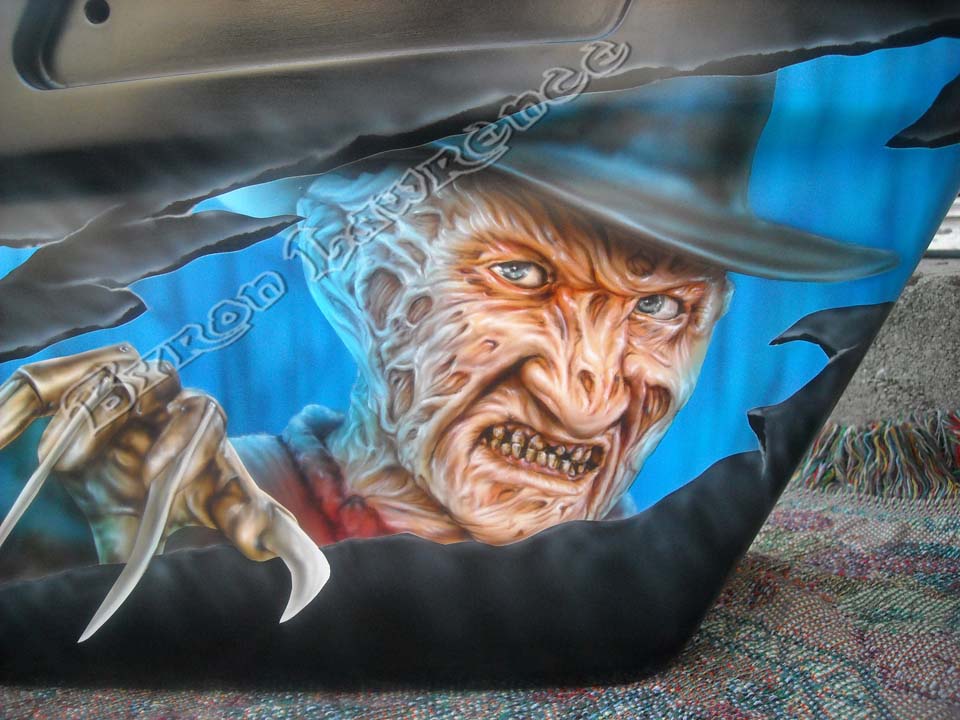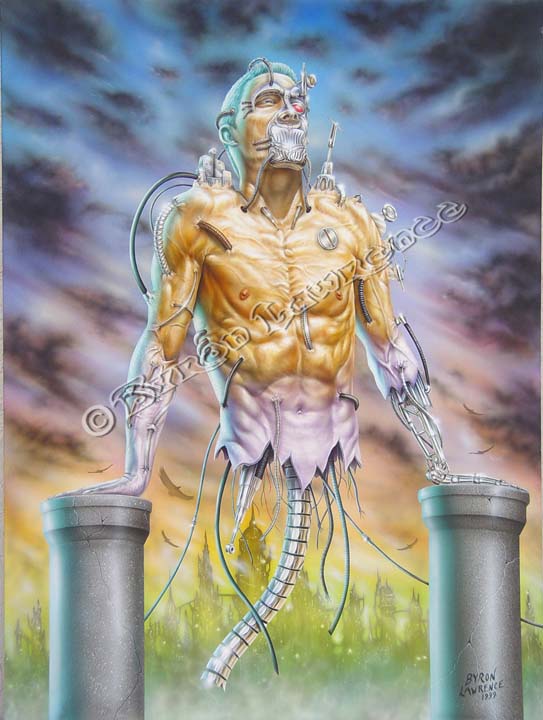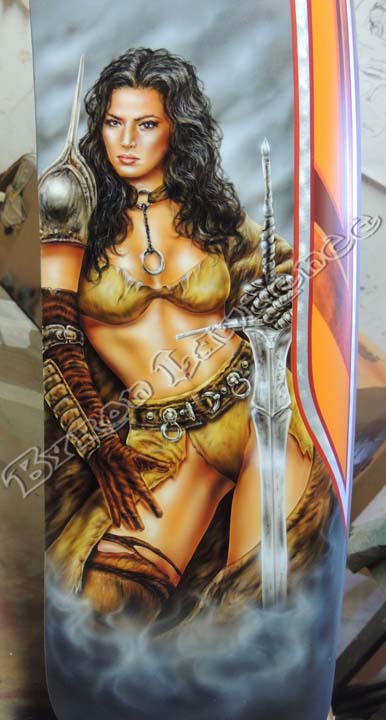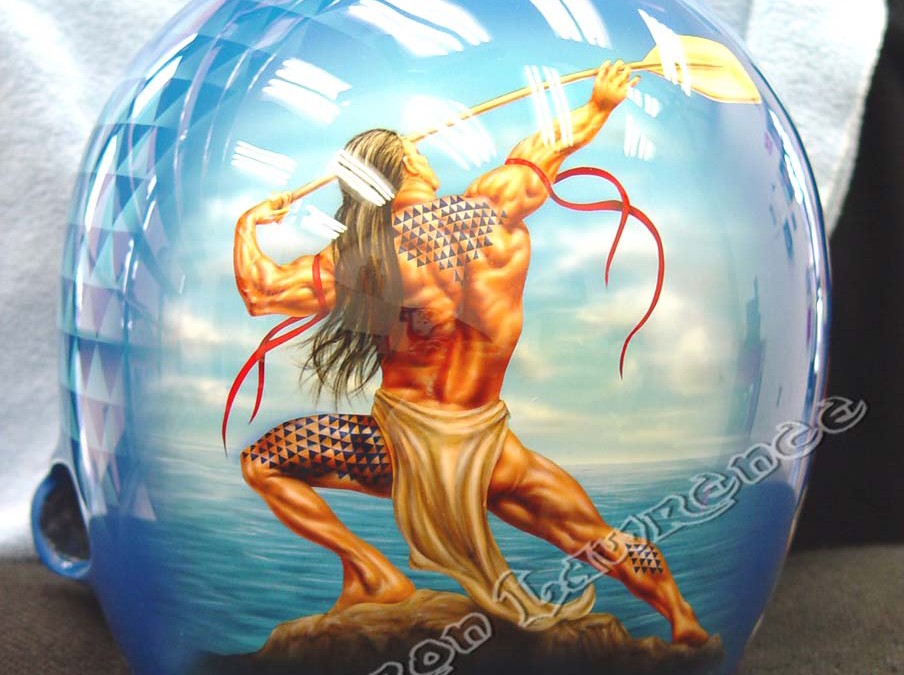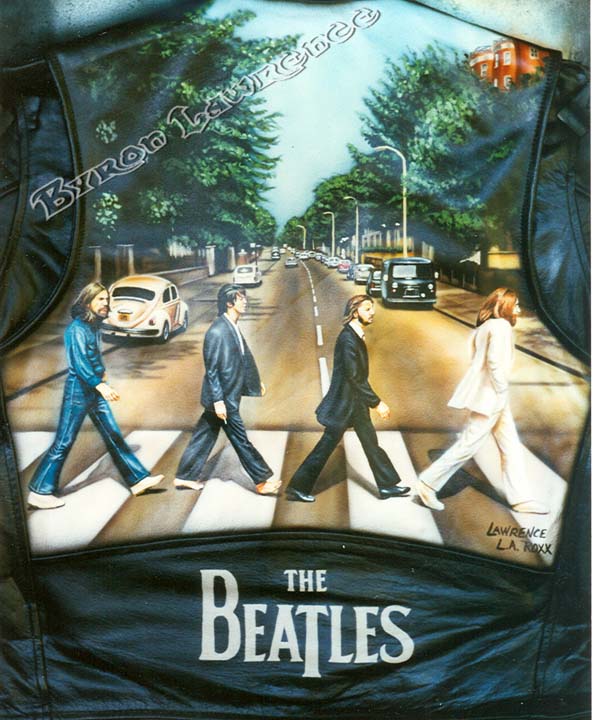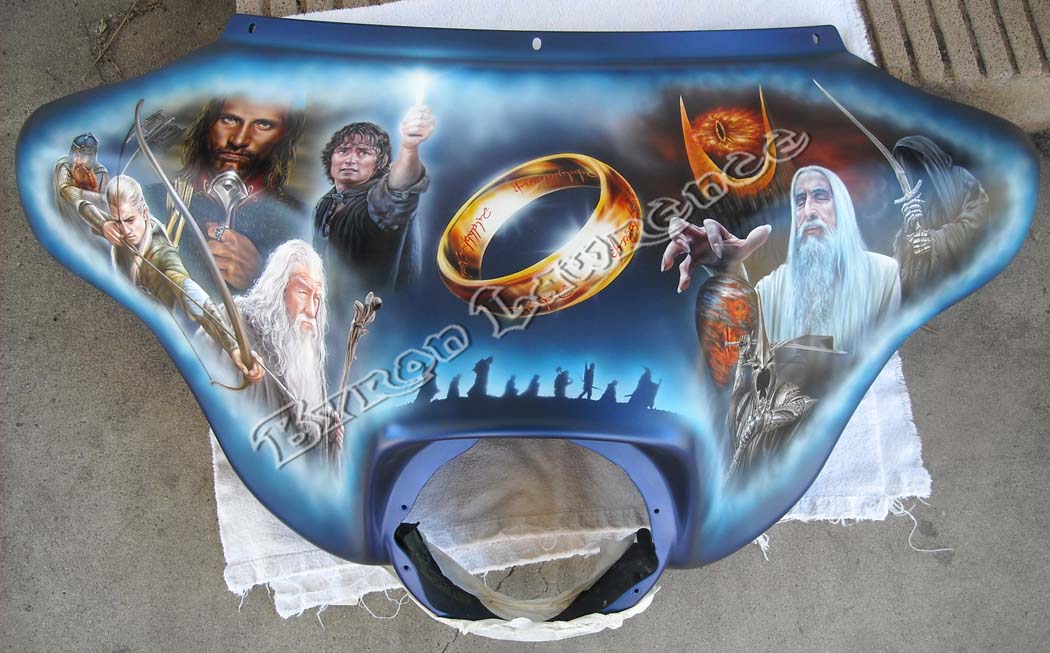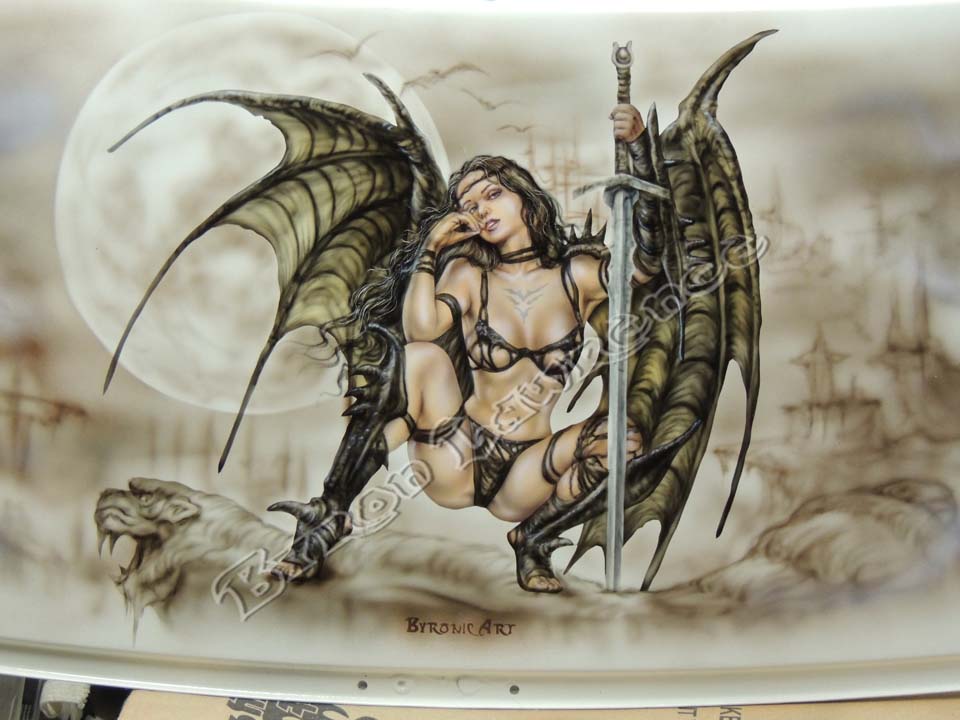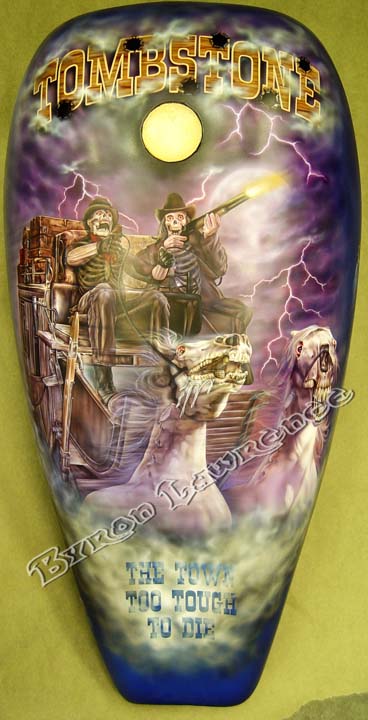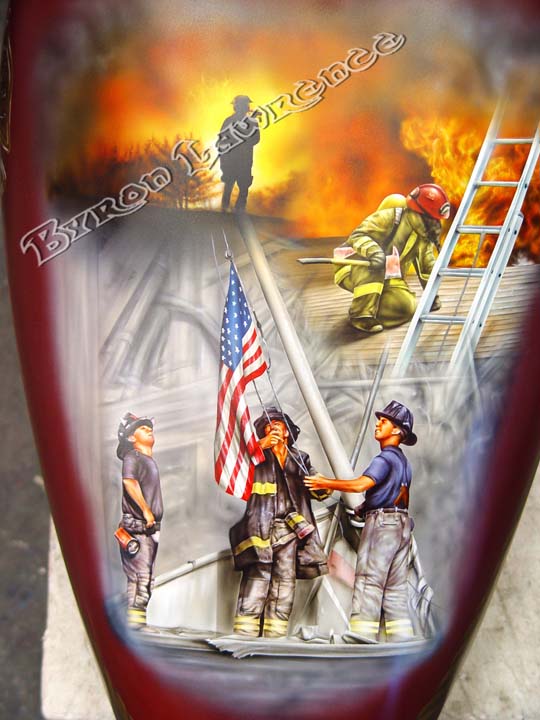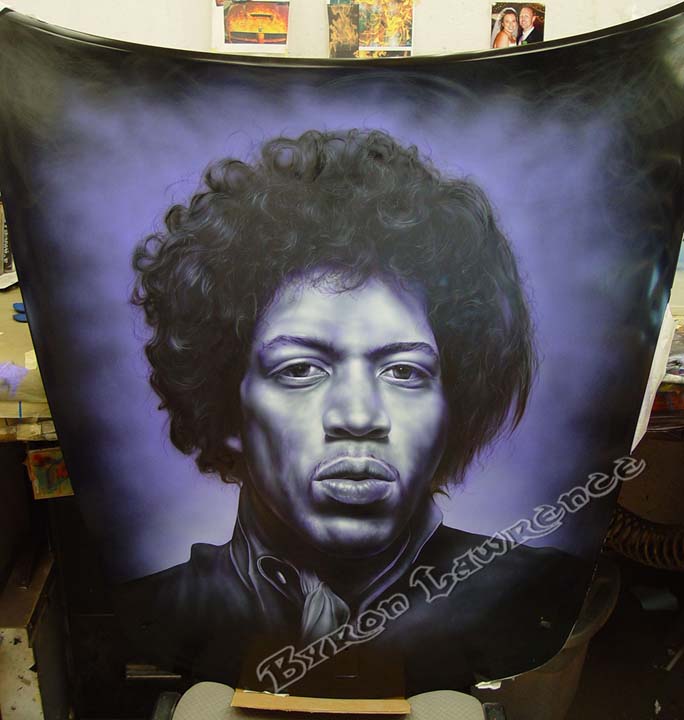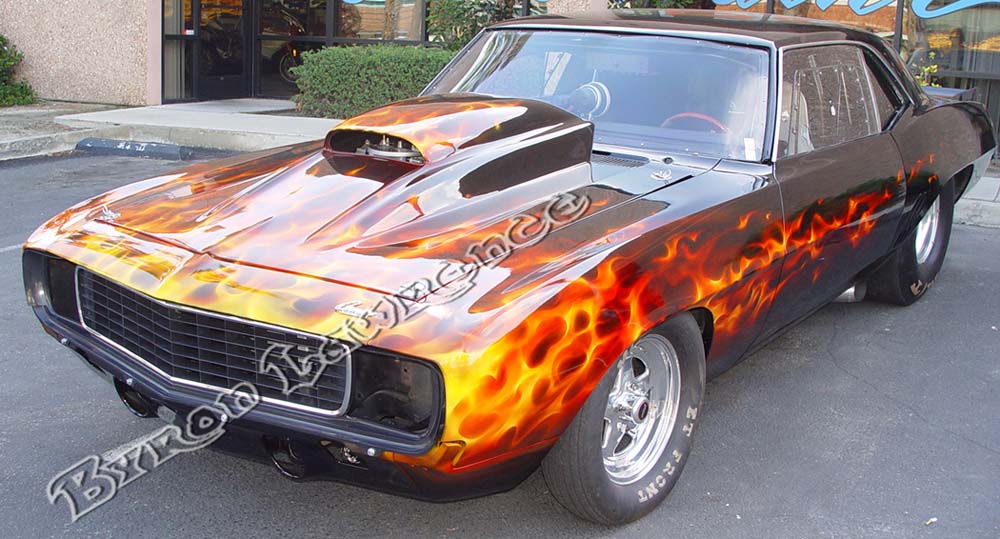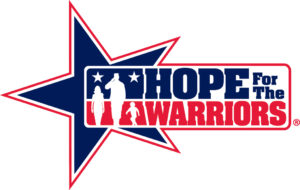 We offer a 15 percent discount to all firefighters, active military, and veterans.
Byronic Art Custom Airbrushing
We specialize in custom paint jobs for a variety of applications. We have custom painted many challenging and creative pieces of art, from cars and vans to sports equipment and apparel. We use only the highest-quality paint and produce graphic designs, so you will be proud to display the work.
We stand by every custom paint job, no matter how big or small. If you are unsatisfied for any reason, we will do whatever is necessary to make it right.
Quality Work, Fast Turnaround
Are you looking to make your ride stand out in a crowd? Do you have an idea for a cool graphic design for your favorite leather jacket? If you can imagine it, We can make it happen. Whether you are local, national, or live across the world, ship your item to me and let me work my magic. Average turnaround times vary by piece.
• Custom motorcycle helmets, hockey masks, and smaller individual pieces: approximately two to three weeks
• Motorcycles and larger pieces four to five weeks
We can also fix dings, dents, and other existing issues with automotive bodywork. We also partner with many experienced body repair professionals to expedite the process and make sure your vehicle looks perfect.
With more than 20 years of experience, We are well known and respected in the custom paint community. My custom paint jobs have appeared in a number of trade magazines and we stand with pride behind all the work we do. Your bike, car, jacket, and helmet are my résumé. The better you look, the better we look.

Let Me Customize Your Ride
Available Custom Airbrush Services
Trust Byronic Art with your custom paint job for any of the following types of vehicles: